THE TEAM
Newport Pacific Land Company LLC's accomplished leadership team share individual and collective experience in real estate finance, acquisition, entitlement, planning, "placemaking", product design and development. Their careers span decades and take in a wide array of achievements which include residential communities, as well as multifamily, age-qualified, commercial and industrial projects. Depth of expertise, insight, foresight and outstanding performance are the cornerstones of NPLC.
PRINCIPALS
Douglas Neff
+
Chief Executive Officer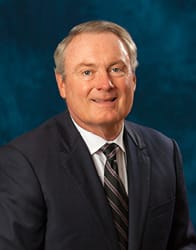 Along with his efforts at NPLC, Doug Neff is co-founding Principal and CEO of IHP Capital Partners; He also serves as Chairman of the Board and is a member of IHP's Investment Committee.
From 1985 until the founding of IHP Capital Partners, Mr. Neff was a Partner of The O'Donnell Group, a regional developer, owner and manager of commercial and industrial real estate. Prior to 1985, he was Treasurer of The Irvine Company and a Vice President in the Real Estate Industries Group at Wells Fargo Bank in San Francisco.
Mr. Neff's background in real estate and finance has provided him with extensive experience in real estate transactions and a deep knowledge of the real estate industry.
A graduate of Amherst College, he received a Master of Business Administration Degree from the University of Chicago in Finance and Economics. Mr. Neff is also a member of the Policy Advisory Board of the Fisher Center for Real Estate at the University of California, Berkeley.
Derek Chen
+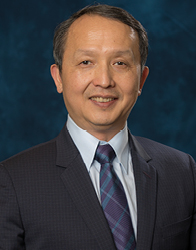 Derek Chen is the Chairman and founder of Chenco Holding Company, LLC, a Las Vegas-based investment holding company established in 1991, focusing on U.S. real estate private equity fund management in income-producing real estate and real estate operating company investments. That particular group of companies has made cumulative investments in excess of $10 billion in total transactions. Mr. Chen is also a co-founder of The Bascom Group, LLC, a California-based asset manager (which places among the top-50 largest residential apartment owners from 2009 to 2013 and ranks first among U.S. multifamily apartment renovators in 2014) and Premier Business Centers, LLC, the second-largest executive offices operator in the country. Additionally, Mr. Chen co-founded China Prosper Investment Management Co., Ltd., a Mainland China NDRC-licensed private equity management company. China Post Group and CITIC are also co-founders of CPIMC.
Mr. Chen serves as the President of the International Leadership Foundation and he has been a board member of the National Asian Pacific Center on Aging. Both foundations are well recognized in the United States. In 2004, Mr. Chen was named Apartment Executive of the Year by the Real Estate Conference Group, the largest and most prestigious multifamily conference on the U.S. West Coast. In 2005, Mr. Chen was also a recipient of the National Director's Award for Access to Capital, given by the U.S. Department of Commerce's Minority Business Development Agency. In 2007, Mr. Chen received the President's Call to Service Award from the President's Council on Service and Civic Participation.
Mr. Chen studied Chemical Engineering at National Taiwan University; and holds both a Master of Business Administration Degree in Real Estate and a Master of Science Degree in Finance from the University of Wisconsin-Madison.
John Patterson
+
President, CFO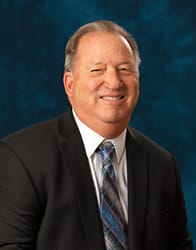 John Patterson has amassed 40 years of experience in the real estate development business. He began his career in banking as an originator of construction loans, and then as Vice President of Equity Investments for California First Bank, where he directed the bank's real estate investments in partnership with several Southern California homebuilders.
In 1986, Mr. Patterson served as President and shareholder in Pacific Crest Homes, an Orange County land development and homebuilding company. From 1997 until the company wrapped up operations in 2008, he was one of three principal shareholders in Classic Pacific, also serving as CEO and President directing the company's operations. During this period the company planned, entitled and developed an extensive number of successful communities and commercial projects in California, Mexico and Hawaii.
A graduate of University of California, Los Angeles with a Bachelor of Arts Degree in Economics, Mr. Patterson is also a California licensed contractor.
Get vCard
Christopher Bley
+
Executive Vice President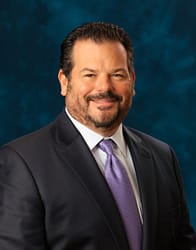 Chris Bley has broad experience and expertise in real estate and real estate finance, including project origination and underwriting, project and asset management, land development, financial analysis, workouts and institutional relations.
In 2010 Mr. Bley joined Lehman Brothers Holdings, Inc. as a Senior Vice President, where his responsibilities included re-underwriting and developing business plans and exit strategies for a portfolio that consisted of developable land throughout the United States. This process involved understanding where the project stood in the entitlement/development process and very often restructuring the capital stack of each project by working out transactions with borrowers, lenders and joint venture partners.
Mr. Bley's professional experience includes principal roles in several real estate development firms as well as acting as the Director of Acquisitions for a Wall Street capitalized company that invested in all aspects of residential real estate throughout the Western United States.
Mr. Bley graduated from San Francisco State University and received a Master of Business Administration Degree from the Peter F. Drucker Graduate School of Management at the Claremont Graduate University.
Get vCard
Donald Grant
+
Senior Vice President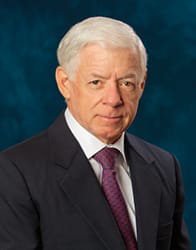 Don Grant is also a co-founding Principal and is Executive Vice President of IHP Capital Partners. He has responsibility for the selection and structuring of builder transactions, asset management, fund liability management and investor relations. He also serves as a member of IHP's Investment Committee. Since its inception, IHP has received equity commitments for its funds totaling over $1.5 billion from institutional investors. As a result of those commitments, IHP has established six equity funds to finance residential projects representing more than $20 billion of estimated revenue.
Previously, he was Chief Executive Officer of The O'Donnell Group, an office and industrial development firm doing business on the west coast from Southern California, Northern California, Seattle and Anchorage, Alaska. Prior to joining The O'Donnell Group in 1982, Mr. Grant spent 12 years in the real estate group of Wells Fargo Bank, where he was Senior Vice President responsible for all of the bank's construction lending to commercial developers and home builders based in Southern California.
Mr. Grant is a 30-year member of the Policy Advisory Board of the Fisher Center for Real Estate at the University of California, Berkeley. He is also a member of the Urban Land Institute since 1982, having spent many years on various ULI Real Estate Development Councils. Additionally, Mr. Grant has been on the Board of Trustees of the two leading private middle and high schools in Orange County, California.
Mr. Grant graduated from Kent State University with a Bachelor of Arts Degree in Banking and Economics and holds a Master of Business Administration Degree from the Santa Clara University.
Geoffrey Le Plastrier
+
Senior Vice President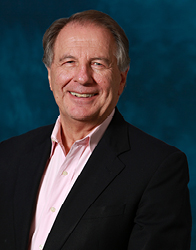 Geoff Le Plastrier became President of LDC Advisors in 1983, managing numerous large land portfolios for institutional investors and families. Since 1992 the firm has been a principal consultant to several institutions including IHP Capital Partners, Alamitos Land Company, Bank of America, Rose Hills Foundation, LACERA and others. Between 2005 and 2014, LDC Advisors was the principal real estate consultant and independent fiduciary to CalPERS, which was the largest investor of land and housing in the U.S. The portfolio, at its peak, contained over 350,000 lots with invested capital of over $12 billion.
Additionally, Mr. Le Plastrier was appointed to an internal board for CalPERS that oversaw the performance and evaluation of over 90 investment managers in the fund's real estate program. Prior to LDC, he has held senior level positions with Lend Lease Corporation, Bixby Ranch Company and Janss Corporation.
Mr. Le Plastrier is an engineer and licensed architect in addition to being a California licensed contractor and real estate broker. He serves on the board of Olson Urban Housing and several other non-profit organizations, including the Seneca Family of Agencies and the Pacific Art Foundation. He is a graduate of the University of Technology (Sydney, Australia); Harvard University, Massachusetts Institute of Technology, and Concord Law School.
SENIOR MANAGEMENT
Tom Martin
+
Senior Vice President of Community Development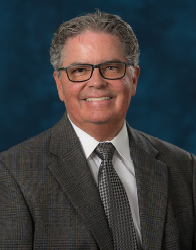 Tom Martin is responsible for community planning, programming, product design and marketing for the firm's communities. Before joining NPLC, Mr. Martin worked at Lennar Corporation for over 20 years and for seven years as Vice President of Planning and Product Development for FivePoint Communities.
During that time, Mr. Martin carved out a reputation in the building industry as a placemaker, planner and product design expert having been involved in an array of high-profile communities including the Great Park Neighborhoods and Coto de Caza in Orange County, California, as well as many other developments throughout the west.
Mr. Martin holds a Bachelor of Science Degree in Social Science from the University of California, Irvine.
Get vCard
Bruce H. Lewis
+
Senior Vice President Community Development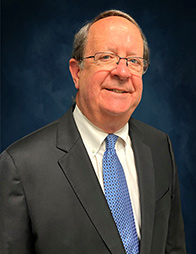 Bruce Lewis is a highly regarded professional whose responsibilities are a complement to the community planning and development team assisting project management with due diligence, development budgets, governance issues and landscape design.
Building upon a 25-year history in the planning, development and landscape architecture fields, Mr. Lewis devoted 16 years as Vice President of Community Development at FivePoint Communities and Vice President of Community Development at Lennar Homes of California Inc. At FivePoint, he was involved in the planning and development FivePoint's Great Park Neighborhoods, and for Lennar, he helped develop communities throughout Riverside and Orange Counties.
Mr. Lewis is a graduate of California State University Fullerton and holds a Master of Landscape Architecture degree from California State Polytechnic University.
Michael Schlesinger
+
Vice President of Community Development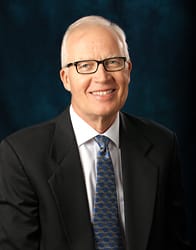 Michael Schlesinger has specialized in real estate acquisition, planning, entitlement, property management and disposition throughout his 25+ year career. His responsibilities as Vice President of Community Development at Newport Pacific Land Company LLC currently include management of large-scale master-planned communities in Santa Clarita and Menifee, CA. He also provides valuable input to other NPLC projects, especially in the areas of community planning, environmental review and entitlement processing.
Prior to joining NPLC, Mr. Schlesinger was Senior Vice President at LNR Property LLC, where he managed the development of large-scale master-planned communities throughout the United States. His projects for LNR included the redevelopment of South Weymouth Naval Air Station near Boston, MA and Heritage Fields, the former MCAS El Toro in Orange County, CA. He also managed the acquisition and development of a 1,500-acre mixed-use community in Denver, CO and was involved with valuation and restructuring of several billion-dollar projects.
Before joining LNR, Mr. Schlesinger held senior management positions at Taylor Woodrow Homes, The Irvine Company and TMC Development in Orange County, CA. He also founded Origin Real Estate Advisors, which provided real estate clients with a broad range of management and consultation services.
Mr. Schlesinger graduated with honors from the University of Illinois at Urbana-Champaign with a degree in Architecture. He is a California licensed architect and a real estate broker.
Get vCard
Noah Shih
+
Senior Vice President of Operations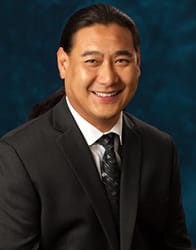 Noah Shih has over 15 years of experience in real estate development and large scale construction projects with specialized expertise in land improvements. He currently manages operations for Newport Pacific Land Company LLC including contracts, purchasing and construction.
During the land acquisition and entitlement phase, Mr. Shih is heavily involved in due diligence and the technical aspects related to proposed developments. Most recently he completed the entitlements, planning, final engineering, and rough grading for NPLC's Latitude Project located in the Summerlin neighborhood of Las Vegas, Nevada.
Prior to joining NPLC, Mr. Shih held management positions at Classic Pacific Homes, Philco Construction and Rockne Construction. Mr. Shih graduated from Long Beach State University with a Bachelor of Science Degree in Construction Engineering Management, holds a California General Engineering Contractor's License and is LEED AP certified.
Get vCard
Todd Collins
+
Chief Accounting Officer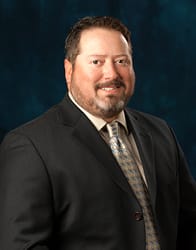 Todd Collins, a Certified Public Accountant, manages all financial operations for Newport Pacific Land Company LLC. Mr. Collins has over two decades of public and private accounting experience in various industries with an emphasis on real estate. He is responsible for implementation, management and continual improvement of NPLC's financial systems. He brings innovation and leading edge technology to NPLC, such as a detailed job cost analysis and financial reporting systems. He is responsible for developing cash management and investment strategies to maximize returns and minimize tax liabilities.
Mr. Collins spent over a decade at Haskell & White LLP, one of Southern California's leading public accounting firms, performing accounting and audit services for both public and private companies. He graduated with honors with a Bachelor Degree in Accounting from California State University, Fullerton.
Get vCard
Rahul Seth
+
Senior Financial Analyst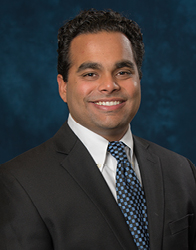 Rahul Seth is responsible for all financial analysis at NPLC.
Prior to joining Newport Pacific Land Company LLC, he was a Financial Analyst at IHP Capital Partners where he developed and managed the financial models for two large master-planned communities in Northern California. His responsibilities included updating financial models for quarterly reporting to investors, coordinating with the development team and asset manager on sensitivity analysis and updated forecasts, and assisting in the development of fund-level financial models.
Before joining IHP Capital Partners, Mr. Seth was a Real Estate Analyst at Rialto Capital, a subsidiary of Lennar that specializes in debt securities and joint venture equity transactions. Mr. Seth's responsibilities included underwriting land development, home building, and multifamily investment opportunities for the Rialto equity funds. He also worked with developer partners in updating financial models to ensure consistency in financial reporting and business plan forecasts.
Prior to joining Rialto Capital, Mr. Seth served as Senior Acquisitions Analyst at CVG Properties and Acquisitions Analyst at Variant, where Mr. Seth was also an underwriter for multifamily investments.
Mr. Seth earned a Bachelor of Science in Business Administration from the University of Arizona, Eller College of Management in 2012, majoring in Finance. He was honored with the Salute of Excellence Award Fall 2010, Dean's List Spring 2009 and Dean's List with Distinction Fall 2009.
Get vCard